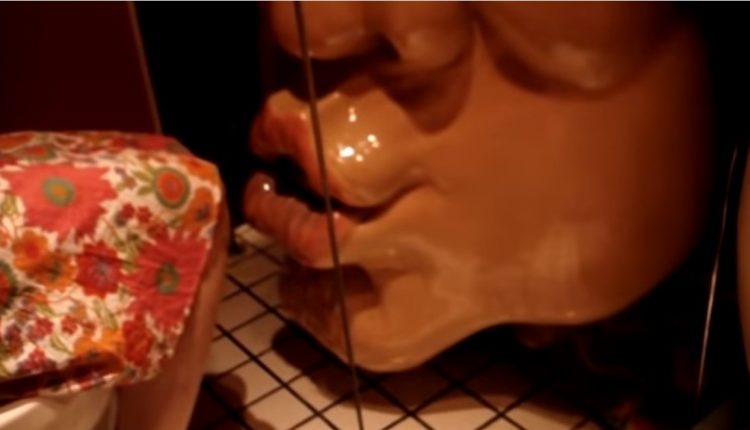 Weird Japanese Bathroom Has Giant Heads Close in and Kiss Your Knees
I've unearthed a video that was posted to YouTube in 2007 and I'm hoping that it's still there today. In the video posted by veronicuspicus they set up so it's like they are using the toilet. This is probably one of the weirdest bathrooms that I've ever seen and I'm not sure if you could even call it one because to me it's more of an art piece. One that says either hurry up and finish and get out of here, or it convinces you to hold it and just not go there.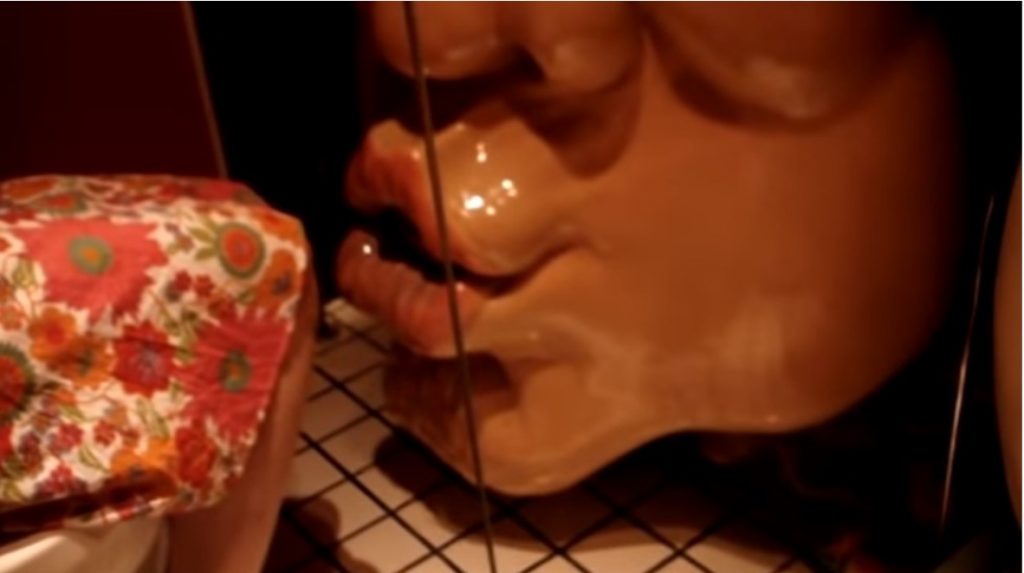 There are massive sumo wrestler heads that drunkenly sing(yodeling?) when you sit on the toilet. They move in closer and closer to where their lips touch your knees. Probably something that would quite literally scare the Sh!t out of you if you weren't expecting it. Check out the video below.
Around Tokyo in the Shinjuku area I came across this bar with the weirdest toilet I've ever seen. A giant sumo wrestler's head was the least expected thing, let alone when it started singing and moving towards me … the guys told me about the male toilet (urinary in the shape of giant lips that moved side to side) but unfortunately didn't record it!

veronicuspicus
It's definitely something that should be on an itinerary and if you're with a group of friends it's up to you to warn them or not. I'll do my best to find out where exactly this is and update the article. So far after searching for a few hours I've only found people talking about it who have been there but don't state the place, people saying it was a prank, and posts on it. For now just enjoy the video and know that this exists!
If you've been to this bar and know where it is please email me!
Sign up to Receive the NERDBOT News!