It's funny sometimes how a bit of news can go unnoticed because the lede is buried in a youtube description- that's exactly the case with the possible "Rugrats" revival getting delayed.

Nickelodeon and Paramount Pictures announced back in July of 2018 that they were relaunching animated series "Rugrats." The order included news of a 26-episode new season from Nickelodeon, and a live-action film featuring CGI characters from Paramount Players. The series was reportedly going to be hitting Nick in the fall of 2020.

Cut to November of last year, and the announcement that Paramount Players had indefinitely shelved the live-action film. They did not give a reason for the decision.

And then yesterday, in a video highlighting the awesomeness of voice actor Nancy Cartwright, a tidbit of news dropped squarely in the description of the video.

Cartwright, who also voices Bart Simpson, reveals that she'll be back in the new "Rugrats" series as one Chuckie Finster.
But, if you look at the description, Vanity Fair says the "Rugrats" series has been pushed back to 2021.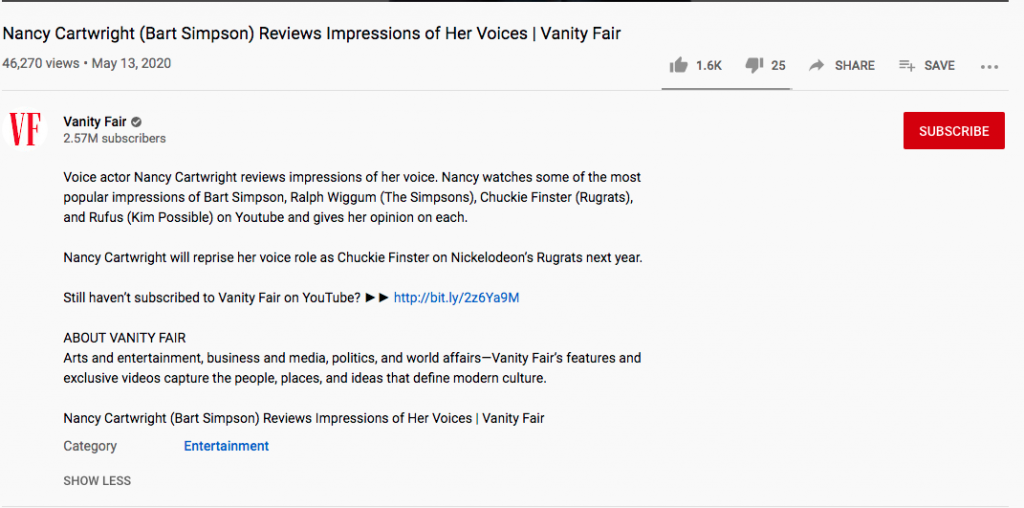 Original creators Arlene Klasky, Gábor Csupó and Paul Germain were expected to return for the new series as executive producers.
"Rugrats" focuses on a group of toddlers, Tommy Pickles, Chuckie Finster, twins Phil and Lil DeVille, and Angelica Pickles, and their day-to-day lives that became adventures in their imaginations. The original Nicktoon series launched in August of 1991, and instantly became a groundbreaking phenomenon. Rugrats was in production for nine seasons over the course of 13 years, and earned four Daytime Emmy Awards, six Kids' Choice Awards and its own star on the Hollywood Walk of Fame.

We'll let you know what we hear about the future of this and other series.