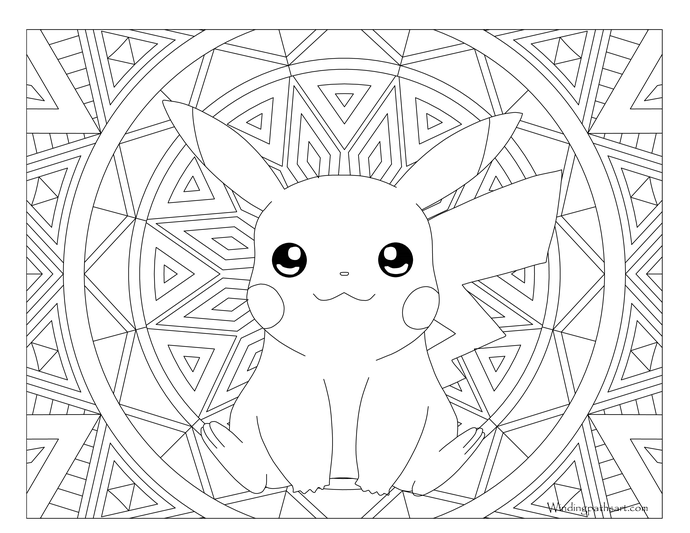 Pokemon Mandala Pages Free For Printing
I work at Walgreens and day-in-and-day-out I see parents and grandparents coming in trying to find ways to keep their kids and grandkids entertained. I get it, being stuck in the house not being able to go outside and play is hard. So you have to find creative ways in order to keep the kids entertained. The one thing that is selling the most right now is sidewalk chalk and coloring pencils oh, well anything that you can color with really. Because I'm finding that parents are printing up pictures online for their kids to color and express themselves through artistic creations.

Looking online for some coloring pages of my own, I found these from windingpathsart.com, which has some very beautiful Pokemon mandalas to print up and color. Whether you are a Pokemon fan or not I'm sure that these are guaranteed to bring you hours of entertainment.

Of course these are only examples, but if you follow the link they have 332 pages of Pokemon to color! And if you can't access that link for whatever reason there is also a facebook post that has them all collected together.
Sign up to Receive the NERDBOT News!